gold coast wedding photographer
Are you a couple who love travelling and adventuring together?
Are you as happy exploring the outdoors as you are with a beer in hand, cutting up the dance floor in front of your favourite band?
Are you maybe just a little worried about having awkward stiff wedding photos that take hours because you can't get the posing just right?
Well then, we might be a good fit.
The name of the game is candid wedding photography. Capturing your wedding day as it happens, with minimal interruptions, in all it's fun, excitement, early morning jitters and tequila shots.
When it comes to the 'photoshoot' after the ceremony it won't be filled with model poses number 8 through 126. Don't worry, I won't leave you standing there awkwardly wonder what you should be doing, I will be talking you through the whole thing as much as you need, giving you cues and direction to make you comfortable and to forget that I'm there.
Also, check out the engagements page. It gives a great explanation of why an engagement shoot can be so valuable to you getting comfortable in front of a camera before your big day.
Adventurous weddings, adventurous couples
Adventurous can mean a lot of different things.
It it isn't just about wanting to hike mountains or jump off waterfalls (although, yes, count me in!) it can be making sure you get to battle you new husband/wife at table tennis, smashing some backyard cricket after the ceremony, not being afraid to get the wedding dress a little wet at the beach or popping a bottle and spraying it EVERYWHERE because it will make for an awesome photo (oooooh count me in, just give me a heads up, camera gear can only take so much)
Most importantly it's about couples who want to do things differently and want a photographer who is set to roll with the punches and has the knowledge to capture whatever crazy sh*t you want to get up to during your wedding day.
Gold Coast wedding photography
On your wedding day the aim is to have a bit of a laugh with you throughout the day, but ultimately I want you to forget I'm there, so you can relax, enjoy your day and take it all in.
It will be over before you know it.
If you're comfortable in front of your wedding photographer you get good photos. This is why it's so important to find a photographer that you click with and not just one that can show you a select few awesome photos.
Let's catch up for a coffee or a beer and see if we are a good fit, I love celebrating weddings with awesome couples!
"Sam made us feel totally relaxed, as if he wasn't even there taking photos"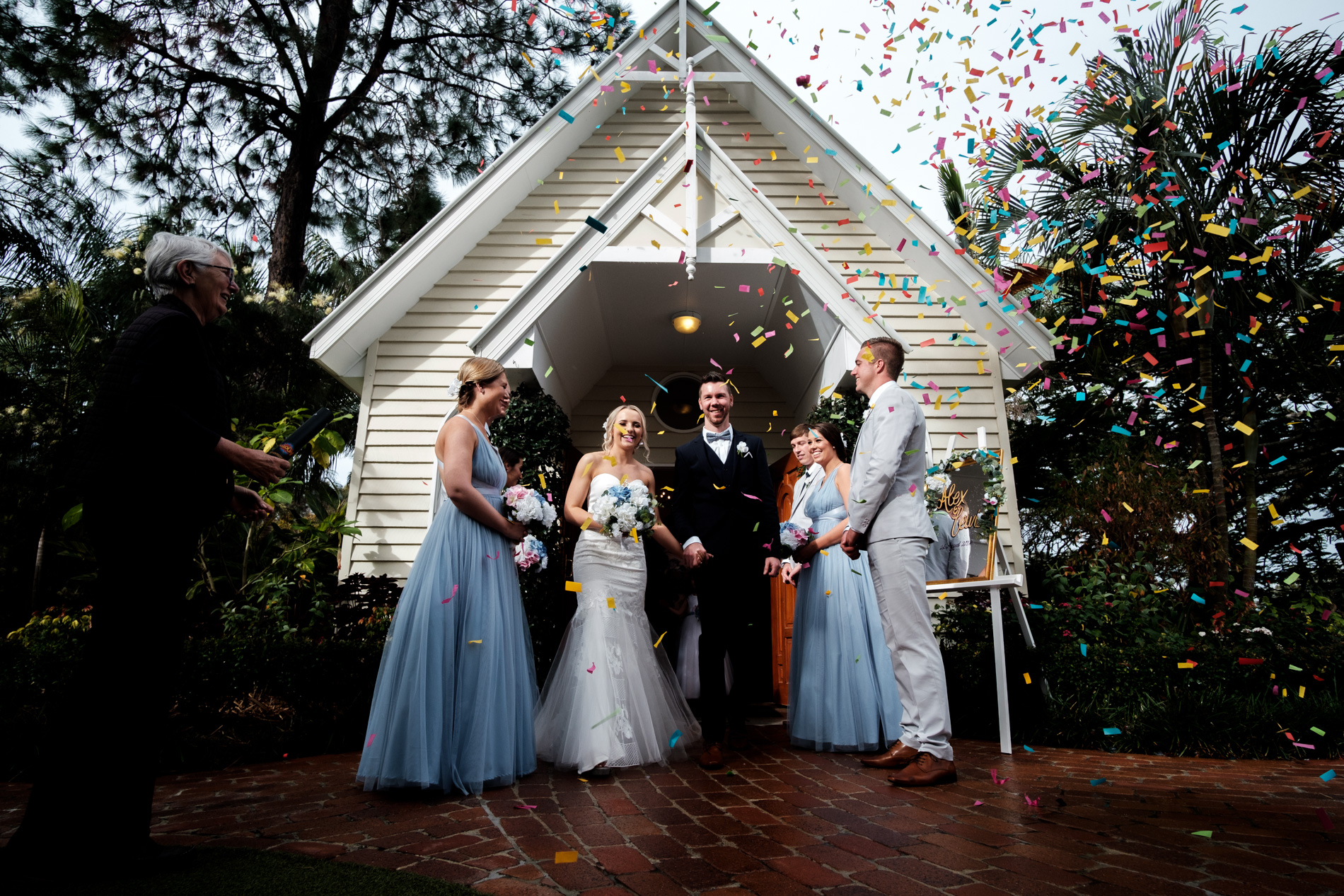 "Beautiful, natural images"
GET OUR 2019-2020 WEDDING PRICE LIST